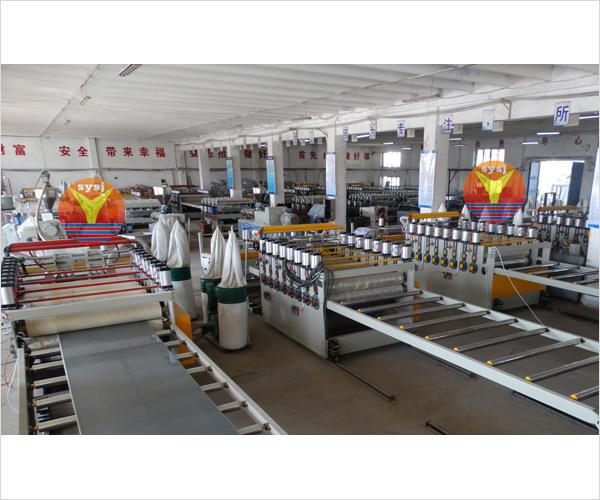 Add to Favorites
Share
WPC Skinning Board Machine
Payment

Origin

China Mainland

Minimum Order

15

Packing

Pieces
Product Detail
Qingdao Sanyi Plastic Machinery Co.,Ltd is one of the leading China wpc skinning board machine manufacturers and suppliers, our professional factory is able to produce best and newest CE certificate wpc skinning board making machine, wpc skinning board extrusion line, wpc skinning board production line, wpc skinning board extruding machine, wpc skinning board manufacturing machine.

1.Wood-plastic foam door panel extrusion line mainly use PVC + power to extrude wood-plastic panel such as integral door panel, building template, cabinet door, window board, wainscot, etc.

2.Proper double screw extruder and single screw extruder, specially used for wood plastic products, can be chosen in accordance with the panel section, application, product specific gravity. Also the corresponding auxiliary machines such as vacuum shaping platform, hauling machine, cross cutter, material reversing platform, etc. are equipped.

3.Products of diversified specification can be produced with different dies. Hauling machine, designed by our company, holds features of stable working, high liability, strong hauling force.

4.Adopting special oversize eddy current cooling system to reach cooling and shaping. The vacuum shaping in this line can satisfy extruding broad width wood-plasic panel. Cross cutter keeps synchronous operating with panel hauling. Thanks to reasonable design, the cutter runs stablely and holds auto size cutting. Also, the extrudion line equipped line is equipped with dust recyling device.



4
YRS
Qingdao Sanyi Plastic Machinery Co.,Ltd
China
Favorites